Which Minion of Sloth Are You?
posted on March 30, 2015
Which Neopet species is the worst?
via images.neopets.com
Grundos

Grundos

Grundos

Gruundo Grundos
If you were given a ray gun, what would you do with it?
via images.neopets.com
Take aim at any and every Neopet
Go on a mission to find a very specific Grundo
Turn every Neopet into a baby mutant
Trick question. I already have one.
Which Neopian land would you conquer first?
via images.neopets.com
Faerieland

Kreludor

Lost Desert

Terror Mountain
What do you think of the Space Faerie?
via images.neopets.com
She's pretty dreadful
Worst faerie in Neopia
She's not terrible? *ZZZZZAAAAAPPPPPP*
This is what I'd use my ray gun for
She's got tacky jewelery
You got: Ylana
Ylana was hired by Dr. Sloth in an effort to stop the activities of the resistance. Like Ylana, you're interested in bringing justice to the highest paying clients.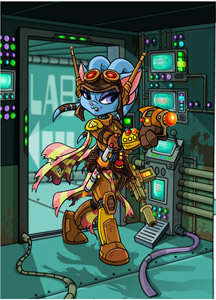 via images.neopets.com
You got: Sophix II
This alien Aisha is an agent for Sloth, and works as one of his mercenaries alongside Ylana Skyfire. During the invasion of the space station, Sophix deployed the Grundo Bots to stop the resistance. Like Sophix II, you're willing to go above and beyond to get done whatever is needed. Even if it's unleasing mad Grundo Bots.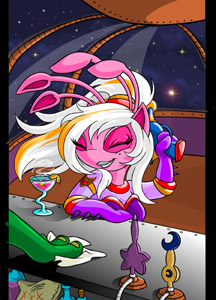 via images.neopets.com
You got: Evil Sloth Clone #238
You're a dime a dozen. Quite literally. Each of Sloth's clones cost him less than a Neopoint each to manufacture. (With smuggled assembled goods, of course.)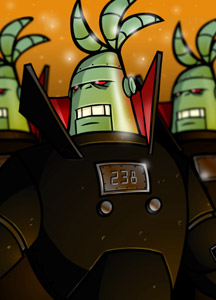 via images.neopets.com
You got: Commander Garoo
Commander Garoo is one of Doctor Sloth's top subordinates. He's a mean, ruthless Blumaroo that does not care much about who or what he has to find, beat or take in order to keep climbing the ladder, really.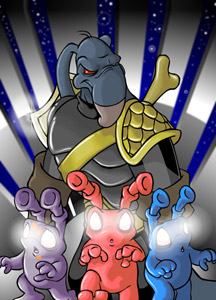 via images.neopets.com
You got: Boochi
Oops. You probably took the wrong quiz. "What's baby Neopet are you?" is that way.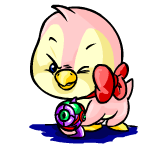 via images.neopets.com
Your Reaction
win!

LOL

GOODNIGHT

omg

cute

eww

Just one more step!
Start LOLing and GOODNIGHTing with your jnAccount.
Have an account? Sign in.
×