What Kind of Battler Are You?
posted on March 30, 2015
Which of these weapons would you choose to build a battle set around?
BattleGlowJewel

Scroll of Knowledge

Hubrids Odial Sphere

Wand of the Dark Faerie

Monoceraptors Claw

Hawk Wand

Pirate Captains Cutlass

Yellow Bruce Plushie
Why do you like to battle?
To be the very best, like no one ever was.
To support <insert faction here>.
To watch the animations slide back and forth repetitively.
The prizes. Durrrr.
Who do you feel like battling today?
The Snowager

Punchbag Sid

Koi Warrior

Jetsam Ace

Inflatable Balthazar

DFM Pteri

Rock Beast

All that is E.V.I.L.
What's better: the new Battledome or the old Battledome?
The old Battledome
The old Battledome
The old Battledome
Erm, the new Battledome??
What's the best anagram for the Battledome?
Sword of Reif

Sword of Ari

Bad toe melt

El date tomb

Late bet mod

Tablet mode

Blade totem

Battle. Dome?
You got: You're a complete newbie
How do I shot web? You didn't really buy that Web Claw, did you? No worries though! We have a Battlepedia to help you out! (You really, really need help.)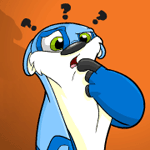 via images.neopets.com
You got: You're a crusty old veteran
Back in your day, Neopets had to walk uphill both ways through the snow just to buy a Hand Painted Scarab. (Nevermind that Hand Painted Scarab is sold in the Lost Desert weapon shop.) And for what?! You're still waiting for HP increase to come back.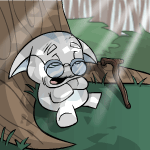 via images.neopets.com
You got: You're a pro battler
You eat, sleep, and breathe 2-player battling. You have spreadsheets and screenshots for all your past battles. You've probably considered listing your Neopets Battledome accolades on your resume.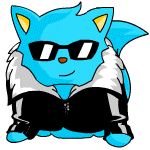 via images.neopets.com
You got: You're just a reseller
You tried convincing everyone on the Battledome Chat that you really like battling, but the fact that you never own a weapon for more than a week at a time says otherwise. You figured that since half the threads on the Battledome Chat are selling boards, no one would notice you are from *shudders* the TRADE CHAT. *scary face*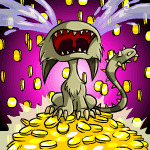 via images.neopets.com
You got: You're a farmer
You never fought much in the old Battledome, but the prizes in the new Battledome are too good to pass up. Each day, you are hopeful for a plentiful harvest of ten codestones and an elusive paint brush. In your mind, they might as well just call it the Cattledome! $$$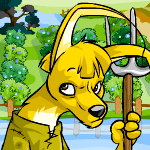 via images.neopets.com
Your Reaction
LOL

GOODNIGHT

omg

win!

eww

cute

Just one more step!
Start LOLing and GOODNIGHTing with your jnAccount.
Have an account? Sign in.
×