Here's What The Boys From M*YNCI Are Doing Now
posted on March 30, 2015
The boys, back in their glory days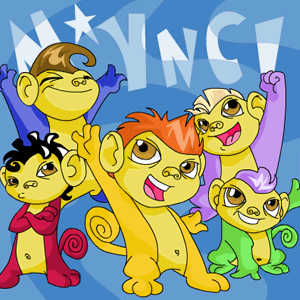 via images.neopets.com
It's been ten years this month since M*YNCI, one of the hottest boy bands of yesteryear, announced they were disbanding. What are everyone's favourite "Top Banana Boys" doing today?
Jojo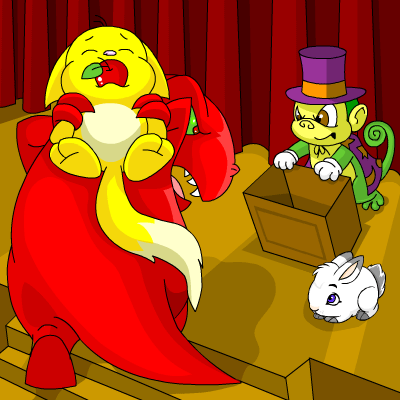 via images.neopets.com
The youngest of the group, Joseph "Little Jojo" Haverthump decided to pursue his lifelong dream of becoming a magician after leaving the group. After being caught using dangerous Faerie artefacts in his act, however, he was kicked out of the Royal Academy of Magicians. Rumor has it that he is currently working at his brother Hubert's hot dog stand.
AC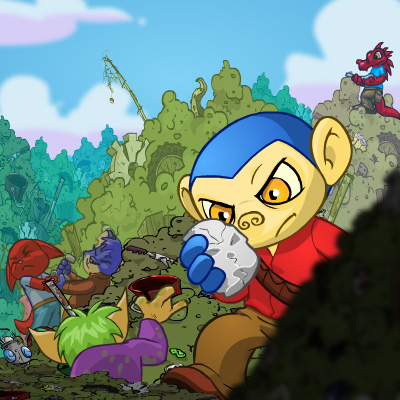 via images.neopets.com
Following in the footsteps of his grandfarther (who was famously the first Neopet to map Mystery Island in full), Avery Charles "AC" Montgomery has made it his mission in life to create an accurate, up-to-date map of the Meridell Rubbish Dump's ever-growing trash heaps.
Tate
via images.neopets.com
After M*YNCI, Tate Ashby (known as "the cool one" of the group) launched a solo career with his acoustic guitar album "Whispers". Ten years on, he can usually be found performing at public venues, such as the Pteri Flying Championships and the annual Gadgadsbogen celebration.
Huey

via images.neopets.com
Hubert "Huey" Haverthump put everything he earned from his time in M*YNCI toward enrollment in the Island Chef Academy, one of Neopia's most prestigious culinary schools. He now runs a hot dog stand in Neopia Central famous for its nearly two hundred menu items, ranging from the ordinary Ketchup and Mustard Hot Dog to the gourmet Shrimp Salad Hot Dog.
Eddy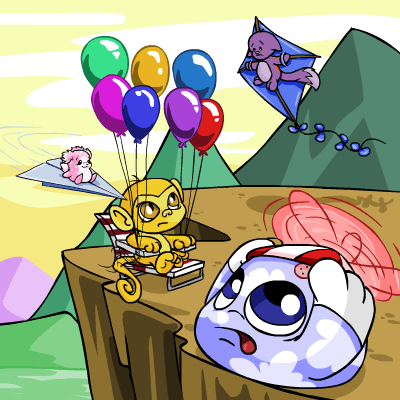 via images.neopets.com
Eddy Trodlittle (known as "the cute one", and subject of many a locker door photo) was last seen competing in Y14's Shenkuu Amateur Flying Machine Contest, which he entered with a balloon-assisted flying lawn chair. His current whereabouts are unknown.
Your Reaction
GOODNIGHT

omg

cute

LOL

win!

eww

Just one more step!
Start LOLing and GOODNIGHTing with your jnAccount.
Have an account? Sign in.
×